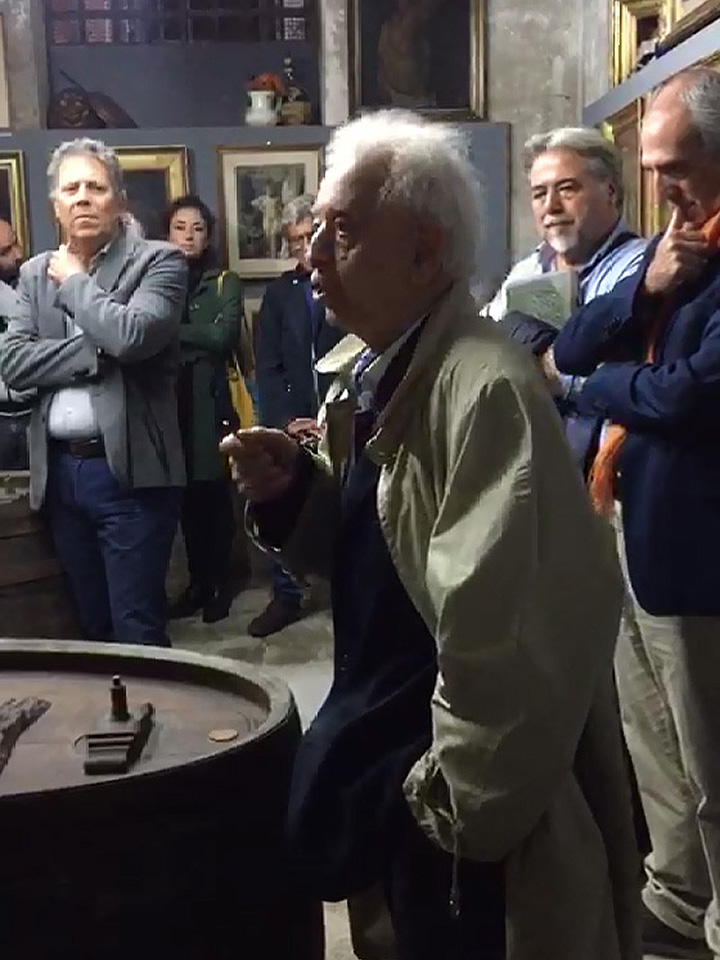 Toni Toniato presenta la collezione Arduini
In 2016, the Foundation rented an old venue in Venice in Rialto in Della Malvasia and Della Luganega Street, formerly already called Malvasia, to make it a promotion site of Istrian specialties in the centre of Venice.
The venue was arranged and inaugurated with an important exhibition accompanied by a catalogue presented by critics Toni Toniato and Stefano Cecchetto.
The activities continued with hosting the Greek mayors participating in The Silk Road project within the Marco Polo System Geie.
After two years, the Foundation requested and was granted the building and modification permit necessary to obtain the licence for the respective activity.
Yet, the Municipality of Venice, invited to every public event to get acquainted with the uniqueness of the place, despite numerous requests failed to grant the licence for public opening and never accepted the invitations.
The mayor authorised by and responsible to the Department of Commerce and the persons in charge of culture and tourism in the city never replied to our meeting requests.
In May 2019, in the face of many unkept promises of the present council, amid general indifference and unnecessary expenses, the venue closed its doors.